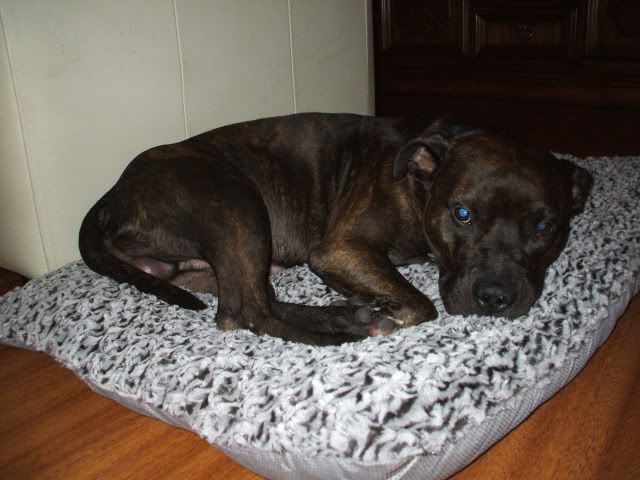 Last week I came to a conclusion. My house is too lonely. I haven't lived by myself in close to thirty years. With no wife and kids grown up living away, it makes for some long quiet days.
I've had several dogs in the past and thought it'd be a good time for another. Yesterday, I adopted Luke. He's a young Staffordshire Bull Terrier with lots of potential. I think he's as gentle, smart and respectful as any dog I've ever owned.
We are off to a good start and I'm looking forward to many years of companionship.
D.